What is Chenille used for in fly tying?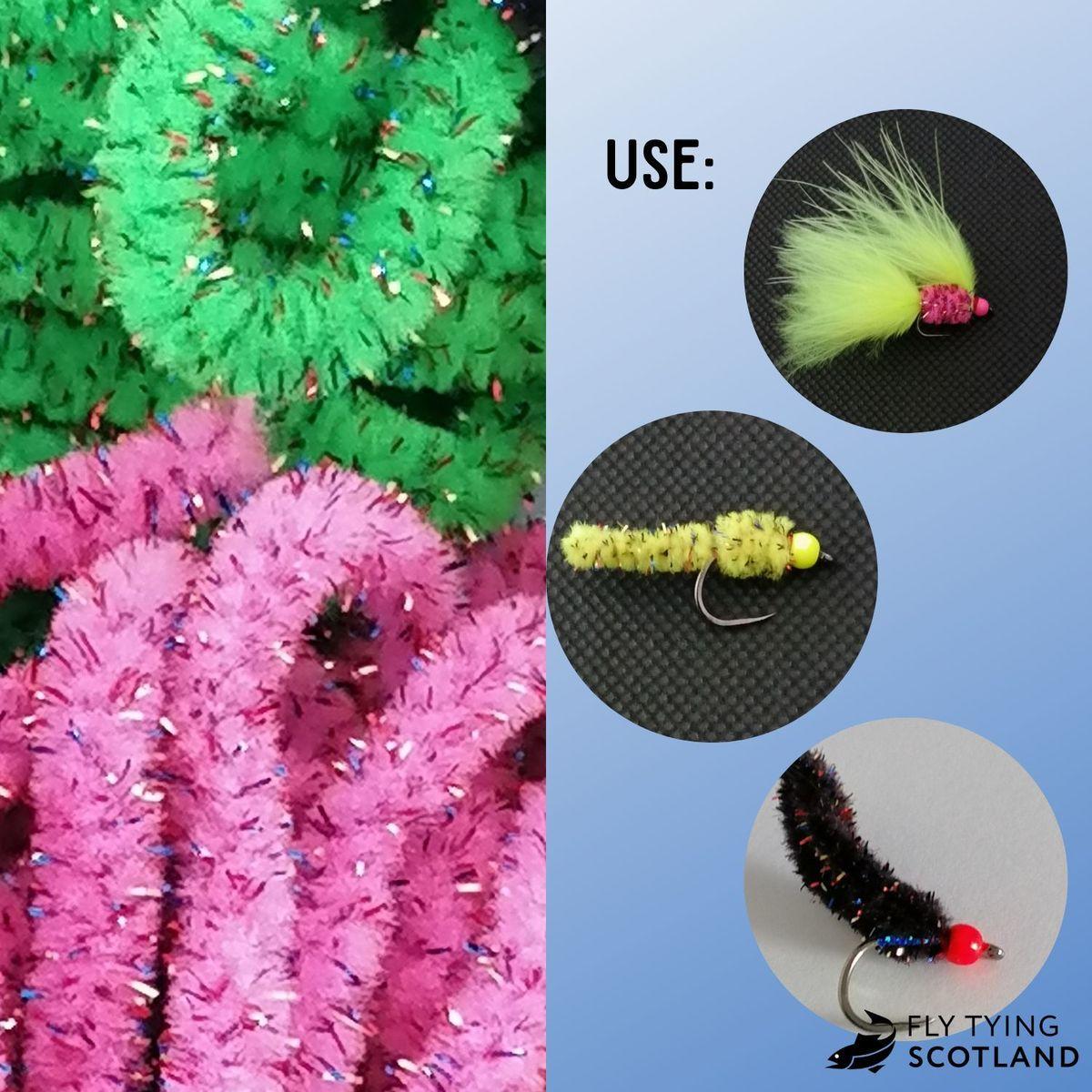 Chenille is often used to form the bodies on wooly buggers and marabou jigs. The Woolly Bugger and the Woolly Worm are just two among a host of chenille bodied flies designed to take cold, warm, and saltwater gamefish.
Chenille is a popular fly tying material and can be used to wrap streamer bodies, nymph patterns, and give color/profile to nearly any fly.
What is fly tying chenille made of?
Modern chenille is made from synthetic materials. Common chenille, made from rayon or nylon, is available to tiers in a variety of colors and sizes.
The most popular body material used for wooly worms and wooly buggers is what we call 'Standard' chenille. This is palmered around a hook to make a quick and simply body.
CLICK HERE to see our chenille fly tying material.