How to tie Pheasant Tail Nymph Wet Fly
How to tie a Pheasant Tail Nymph Wet Fly
Materials we will use :
Hook: Wet fly nymph hook 12. Click here

to get hooks.

Thread
Tail 6-8 Pheasant tail feather barbs
Rib: Copper wire, small
Abdomen: butt ends of tail fibers, twisted into a rope
Legs: 6-8 Pheasant tail feather barbs
Thorax: 2-3 Strands of peacock herl. Click here to get a peacock herl.
Wing case: Butt ends of leg fibers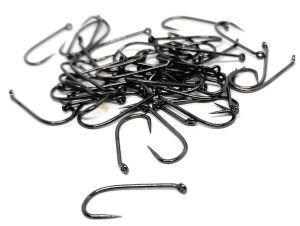 Instructions on how to tie the fly:
Wrap a thread base and tie on the tail with 2-3 wraps of thread.
Do not trim tie in wire.
Lift tail fibers and bind wire to hook shank.
Trim wire waste.
Twist but ends of tail fibers into a rope.
Wrap forward in touching turns to 1/3 hook shank behind eye.
Tie off and trim waste ends.
Counter wrap the abdomen with wire in uniformity spaced open turns.
Tie off and trim waste wire.
Tie in leg fibers, tips extending forward for 2/3 the length of hook shank.
Tie in peacock herl just forward of the abdomen.
Wrap peacock herl to form a pronounced thorax; trim waste ends.
Pull but ends of pheasant barbs over the thorax, tie down, and trim waste ends.
Fold tips of the pheasant barbs rearward, half laying along each side.
Bind down the folded legs just behind hook and whip finish.