How To Tie A Fly?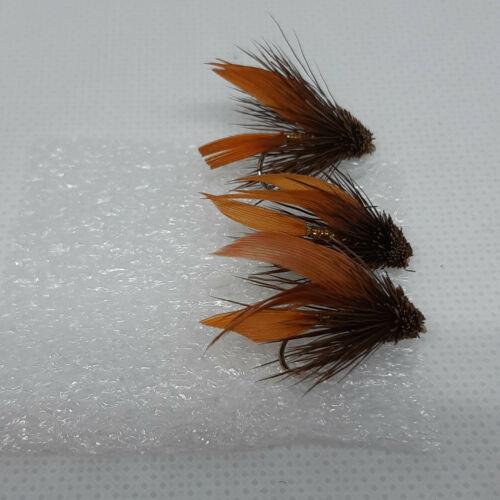 Fly tying historically referred to in England as dressing flies. Fly tying is the process of producing an artificial fly used by fly fishing anglers to catch fish. Here are a few tips on starting with fly tying and one pattern you can do.
Fly tying requires some essential tools and materials for fly tying are:
A vise to hold the hook,
a thread bobbin
Tying thread with colors like: brown, olive , yellow, black, gray
Small pair of scissors, pliers and the appropriate
A bodkin
Hackle pliers
Hair stacker
Tube of tacky dabbing wax
Head cement
Whip finisher

Materials for the particular fly pattern selected. These materials consists mostly of

feathers

,

hackle

,

fur/animal hairs

, threads, and various synthetic materials.
Tips in positioning the hook in your vise:
The gook shank should be parallel with the table
Solid grip on the hook without compromising tying area.
A well placed hook is the foundation to a successful fly tying.
Tips in starting your thread:
Do not crowd the head.
Remember when tying materials near the eye to leave enough room on your fly to whip finish and apply head cement..
The bend of the hook, straight above the barb, is the stop point for your thread. There are very few flies that require you to wind thread beyond this point.
Pattern: Streamer
Materials we will use:
Hook: 3x long streamer hook #8
Thread: Black 6/0 -140 denier
Weight: Non toxic wire to cover hook shank
Ribbing" Red copper wire small
Tail: Black marabou
Body: Black chenille
Hackle" Black or brown webby rooster hackle
Instructions on how to tie a fly :
1. Wrap bare hook shank with non-toxic wire and cover with a thread base,
2. Tie in a full marabou feather as a tail at a point above the hook barb. Lash the butt ends of marabou to the hook shank and retrun thread to the tail.
3. Tie-in , in order, the wire ribbing hackle feather (mounted by its tip) and chenille.
4. Wrap the chenille in touching turns to behind the hook eye. Tie off and trim the waste.
5. Wind the hacking forward in even, open turns to behind the hook eye. Tie off and trim the waste.
6. Counter wrap the wire through the hackle, wiggling the wire side to side to avoid binding down hackle barbs. Tie off , trim waste and whip finish.
Reference: swtu.org ; wikipedia.org