Behr Standard Gummi Makk 10/0 and 12/0
Behr Standard Gummi Makk 10/0 and 12/0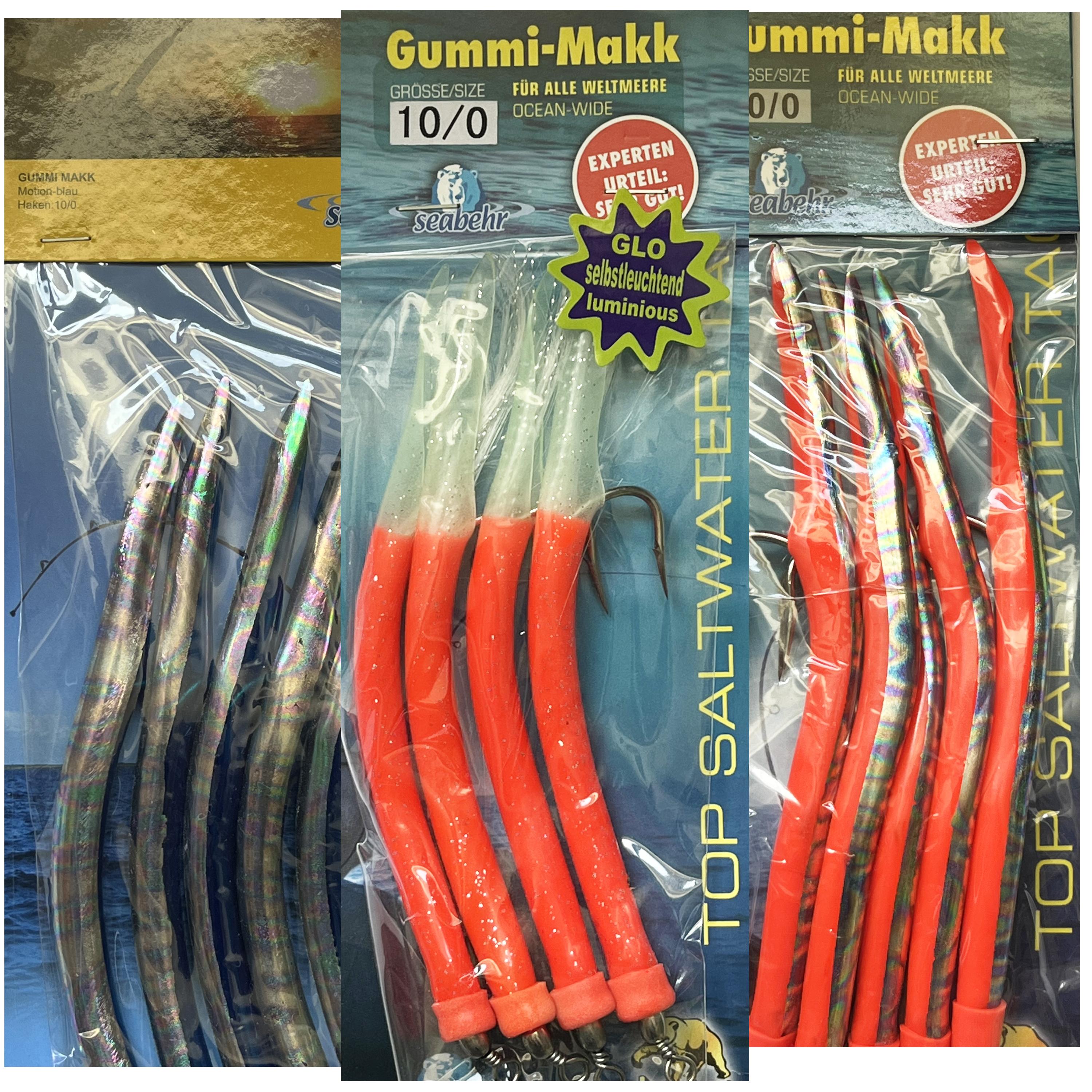 Send this product to a friend
Behr Standard Gummi Makk 10/0 and 12/0 £7.99
4 x per pack 
One of the most effective rigs ever used in Norwegian waters for Cod and Coalfish. 
This is a must have in any tackle box.
These can be fished on their own or above a pirk or Shad.
Available in size 10/0 and 12/0
Colour: Japan Red,  Glow-in-the-dark, Blue
Different integrated hooks with swivel
Ideal in combination with a pirk or paternoster rig
Suitable for cod, coalfish and other (tropical) sea fish
Suitable for saltwater applications, ideal for vacations!